Share

En ruta por el Tajo Internacional
Travelogue
En ruta por el Tajo Internacional
User rating:





To value you must be logged in.
Description

Visitar el Tajo Internacional es una oportunidad única para conocer un territorio sencillo pero auténtico, a la par que se disfruta de un excelente clima y de una flora y fauna vestigio de la que alguna vez ocupó la Península Ibérica.
Once municipios, caminos naturales e históricos, especies protegidas, un gran patrimonio cultural, artesanía y una cuidada gastronomía ofrecerán lo mejor de sí para que la visita sea un grato recuerdo que repetir en sucesivas ocasiones.



Features

Start date:

10/10/2014

Time:

3 dias

Number of resources:

9

Distance:

Calculating...

Travel type:

Companion type:

Alone

Sahred travelogue:

Yes

Collaborators number:

0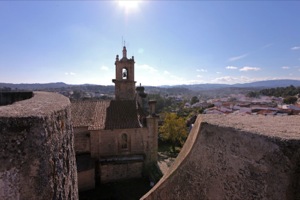 From Neolithic dolmens to the Jewish Quarter, Valencia de Alcántara can boast of a heritage worthy of exploration and a gastronomy to be savoured. Its surroundings are ideal for long walks or practising sports activities.
Location:
Hernán Cortés s/n
Hernán Cortés s/n Valencia de Alcántara, Cáceres (Extremadura)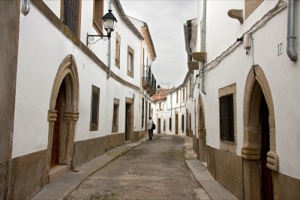 Before the Jewish community was expelled by the Catholic Monarchs, they built neighbourhoods that remain to this day.
Location:
Hernán Cortés, s/n
Hernán Cortés, s/n Valencia de Alcántara, Cáceres (Extremadura)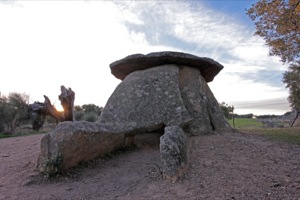 In the vicinity of this village in the Caceres region, we find one of the most important megalithic sites in Europe.
Location:
Valencia de Alcantara
Valencia de Alcantara Valencia de Alcántara, Cáceres (Extremadura)