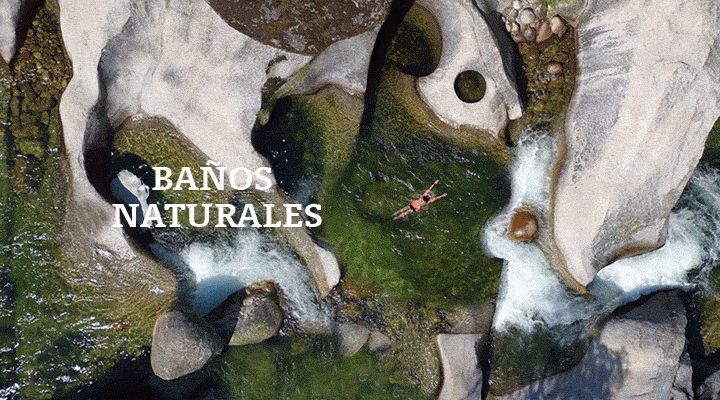 Extremadura is water. More than 50 natural bathing areas and 1,500 km of inland coastline, A FRESHWATER PARADISE. You can also enjoy 17 WATER LANDSCAPES, spa tourism (with 6 spas in the region, some of them dating from the Roman times, such as Alange and Baños de Montemayor); river tourism (including tourist boats along the rivers Tagus, Alagón and Guadiana); and active tourism (for sports such as sailing, canoeing, scuba diving, sport fishing, canyoning, etc.).
All of this so you can engage in a 360° experience of our region.
Download the complete guide, browse the bathing areas with the virtual tour or install the mobile app with bathing areas and spas.
Access to the BATHING ZONES or the SPAS.
Check the full guide or install the mobile app with bathing areas, spas, water landscapes, river tourism and active tourism.
In addition, you can locate bathing zones in this MAP made by REDEX